Zip a dee doo dah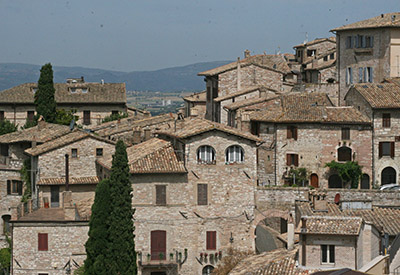 June was extraordinary. I met some fascinating people and made new friends – but sadly lost one. Time will tell as to whether that is permanent or not.
The month kicked off with a trip to Assisi. Growler and I went on a 'retreat' – which was a first for both of us, and I am now a convert to meditation. Fortunately we weren't expected to live on tofu and wombat poo, but instead tucked into plenty of delicious Italian food and wine.
Talk about an eclectic group. A guy from US naval intelligence with his astoundingly erudite daughter, who live in Arizona; also from the States a 'Minister of the Inter-Faith' from Salt Lake City – no, I don't really know either…; a newly married man from Tokyo; and class favourite – certainly for us – a heavenly Swiss Berliner who G and I both developed something of a crush on.
Assisi is a truly beautiful town, and on a late evening walk with G and 'Salt Lake City' I did have something of a life-changing realisation. Not for publication, but transformative. To round off a fabulous 5 days, we were on the same train back to Rome as 'Berlin' – never has a journey gone so fast. It's testament to our friendship that G & I didn't sharpen our nails and fight over the spoils 😉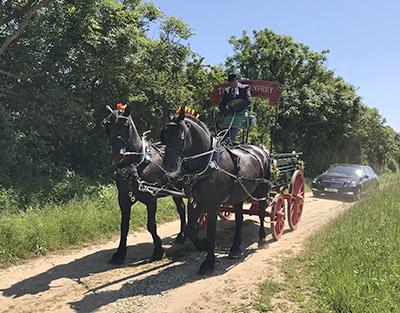 Fortunately I was not abroad for Noel Linge's funeral. It was absolutely standing room only, you couldn't have squeezed another body in to Brancaster church. Rather wonderfully, a horseman who knew Noel brought his percherons over and Noel (a very reputable Suffolk Punch breeder back in the day) had his wish; to leave his home of something like 60 years and travel first to the church and then to the graveside by proper horse-power.
A few days later I had my first go at commentating, at the Norfolk Super Hero, joining Henry Symington in the box. Lots of fun, perhaps a bit too much gin, and certainly more appealing than actually taking part in the race (it's been so long since I was last able to go to boot camp I think I'd still be out on the course now).
Then it was time for another holiday – June and July are much quieter for me on the work front, so when I was invited glamping in Wales it would have been rude to say no (had it been 'camping' I would unquestionably have been busy). I have friends involved in the Llechwedd slate mine and caverns on the edge of Snowdonia, and with new glamping tents to test drive, four of us pitched up… well, someone had to do it 😉 Touring the mines was both fascinating and humbling – I will never complain about working conditions again, those miners were a breed apart.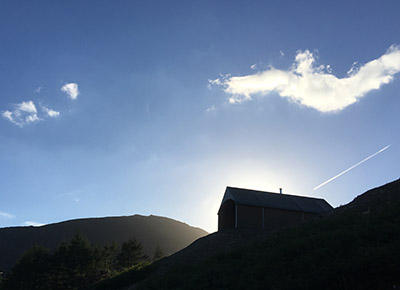 The weather was glorious, the tents astonishingly luxurious (I hesitate to call them tents, to be honest), and the walking was great. We even fitted in a trip to Portmeirion and…. after two of our party had departed, Katie and I took to the zip wires. SO much fun (even for Katie, who had undergone hypnotherapy to overcome her vertigo!).
On my return I was immediately thrown in to Blaston Show, my only proper work-gig in June. I stayed with friends on the Saturday night – wonderful fun, definitely too much alcohol, and great company. Alas, when I climbed in to the car to head to the show on Sunday morning I had a flat and bulging tyre (too close an encounter with a pothole on the way down).
Saint Julia, as she has been renamed, not only deposited me at the show but, after the RAC had got the car just about driveable, she took it off and sorted a new tyre ready for the drive back to Norfolk. A total star. The show was perhaps the best yet in the three years I have been press officer. Gate numbers were up, the sun beat down, and everyone was happy.
So, another month over. Mixed emotions with a lot running through my head. I don't think I'm alone, I seem to know plenty of people reviewing what they want to do with their lives. I just wish I was slightly better at decision-making!
---
Assisi, Blaston Show, Llechwedd, Norfolk Super Hero, Portmeirion