On top of the world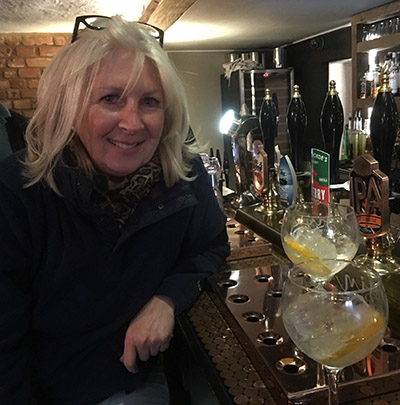 The Land Rover Burghley Horse Trials was great. Growler gave an entertaining and delicious dinner party on the first night – after which she and I were described as 'more entertaining than the Morcambe & Wise Christmas Show'… I think that's a compliment… Then there was the annual picnic with Brushy & Toons… food has been a bit of a theme this month.
I was working with Sue again, and all the usual suspects were there. Oliver Townend was indeed on a mission, and finished the dressage phase with his three horses in the top 7 – all of which went on to jump clear across country. Piggy French had a great competition too, as did Harry Meade riding my great friend Charlotte Opperman's Away Cruising which caused much excitement in the Opperman camp. I was very entertained watching 'the boys' rushing around with buckets of water to cool the horse, as Harry instructed: 'faster, faster'.
So all three of my favourite riders competing this year finished in the top 6; Oliver 2nd and 12th, Piggy 5th, and Harry 6th. There was even more cause for celebration on the basis that Burghley was my last horse trials of the year!
I was, however, glued to the television for the World Equestrian Games, in Tryon, North Carolina. For Ros Canter to not just lead Team GB to the gold medal, but take the individual title as well was incredible. She was cool as a cucumber and totally deserved the win.
The rest of September was mostly about sleeping, getting back to Boot Camp and taking up yoga. Lulu and I went to see the Merry Wives of Windsor, which was excellent, and Growler came to stay – we ate far too much, went to a rather random 'festival', indulged in some Norfolk Gin and put the world to rights.
That's about it. I now need to do all those jobs which get put off during the season, start putting the garden to bed, and make the most of the autumn sunshine.
---
Land Rover Burghley, Oliver Townend, Piggy French, Ros Canter