Honey trap to heather moor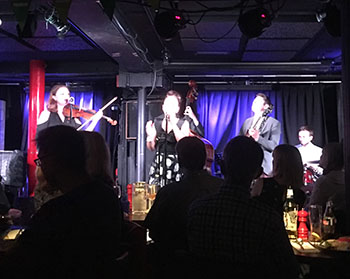 August disappeared in a blur of long walks, motorway miles and computer screens. The first half included a trip to London where Ed, a godson, was playing drums at the launch of his girlfriend's first album, The Honey Trap by Pixie & The Gypsies. I haven't been to a London jazz club for years and it was fabulous.
I then took the tourist trail in Norfolk, due to a friend coming to stay. In the 7 years I've lived here I had never been to Sandringham (100% recommend) or on the Wells & Walsingham Light Railway (significantly less recommended!). Add in trips to the beach, fish and chips, and chat = happy days.
Scotland beckoned once more and I headed up to Blair Castle Horse Trials, again via a night with my friends in the borders. I was a man down, so to speak, with Ellie's year old daughter having broken a leg (falling off a pub table!) and keeping Ellie away, so thank goodness Sue is made of stern stuff. She delivered on every level, despite us being glued to our computers long into the night. Our daily entertainment came from Bogdan, a Romanian volunteer who, it's safe to say, made a lasting impression on both of us.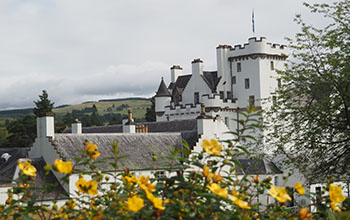 Trevor & Lorna came to take pictures, and both Oliver Townend and Piggy French posted good wins – and with great STV coverage I hope I have kept my gold star from last year. The rumbles concerning team selection for the World Games continued – World number 1 Oliver has been left out, but it was good news for Piggy, Ros Canter and Bill Levett (AUS).
I managed to snatch 36 hours at home before re-packing and heading to Growler's for Burghley – I think Oliver, with three horses to ride, will have a point to prove.
---
Bill Levett, Blair Castle, Oliver Townend, Piggy French, Pixie & The Gypsies, Ros Canter